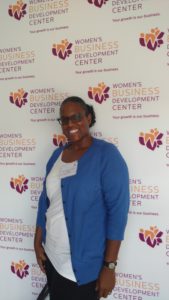 Hi guys, my name is Dr. Jeanine Smith and I would like to welcome you all to my company Life Is But A Journey….
Life Is But A Journey was created because I saw that there was a need for empowerment, confidence, and self esteem building in world. I have always been the type of person that wanted to help make the world a better place; someone that always manages to see the good in people (even when others did not).  There are so many people in this world hurting, and wondering where did they go wrong, how can I get to where I want to be, how do I become the person that I have always dreamed of. And let me tell you all, I have asked myself those same questions, and the answer that I heard was look within because it is already in you. And one day I woke up and thought, maybe some of my life experiences can help someone to reach their personal goals, and that is  when Life Is But A Journey was imagined. My vision for my life coaching company  is to create a place for my Tribe to come and take a breath, refocus, and tap into their inner being and gain the confidence that they need to create the life that they have always dreamed about from the inside out.
Now that you all know a little about the why behind Life Is But A Journey, let me tell you a little about myself, the life coach. I was born in Boston, MA; but I was raised in Holly Springs, MS ( a small country town that few people have heard of I am sure). I attended Rust College and graduated with my BS in Biology. I then went on to continue my education and I received my DC degree in Chiropractic Medicine from Texas Chiropractic College.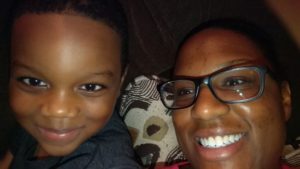 My next greatest accomplishments were becoming a mother and a wife. Motherhood has taught me that you really have to model what you want for your children, and becoming a wife has taught me how to forgive and love someone other than myself. In the mist of a very difficult time, when my confidence and self esteem was at an all time low, God called me to become a personal life coach.  Through a lot of soul searching, self awareness, and holding myself accountable for many of the choices that I have made, I was able to heal those broken parts of my heart and gain more confidence and self esteem to change those things in my life that need to change, and create the life that I want. I am anointed to teach people that the confidence and self esteem that they need is within them, and I show them how to tap into themselves to become their most authentic self and to live their life with purpose and passion.
Life Is But A Journey is my way of letting my Tribe know that they are not alone in this world. This company was created to help my Tribe become more aware of limiting beliefs that are holding them, and give them to tools they need to move forward – to motivate, inspire, and educate others to step out on faith and become the person that God has called them to be (the person that they have always dreamed of being).
I also use my platform as tool to bring awareness to different health issues that affect many communities, and raise money for cancer research. My mother died many years ago from colorectal cancer, and when she passed I wanted to make sure that I did something to prevent others from going through the same type of pain I went through. Because I like making thing with my hands I thought it would be great to make hand made bracelets and sell them through the site. Half of all of the proceeds from the sell of the bracelets will go to cancer research. The organization that the funds go to is The American Cancer Society. I chose this organization because of all of the support that they provide cancer patients. My mother had to go through her treatment somewhat alone (partly her choice), and that made me soooooo sad and helpless. Maybe if she had known of this organization maybe that could have made a different in the outcome. Please check out the shop page (JAccessories) and when you purchase a bracelet know that  you to are making a different in the lives of many people and families. All purchases can be made through the site.
And remember that change only happens in the world by changing the person that you see in the mirror first, so if you feel like you are ready to start your journey to empowerment and increase confidence contact me at jeaninesmith2016@gmail.com to schedule a meeting so we can start your journey together.
Until next time…..  Life Is But A Journey